Been quite busy since the last few blog posts been jumping between all the other tasks that is needed for my project. Since my sound piece and pressure pad has been working out quite well my attention went back to my sketchbooks. Been working on them slowly for at least 2-4 hours every night the past couple of weeks.

I have did two sketchbooks one for research and one for development been finding it kind of difficult to fill up my research sketchbook. But this is because I had to narrow down a lot of inspirations and sources for this project and also because its a sound project so their is less visuals. I have been went back and added a little more research and anitation but still have a little more to add.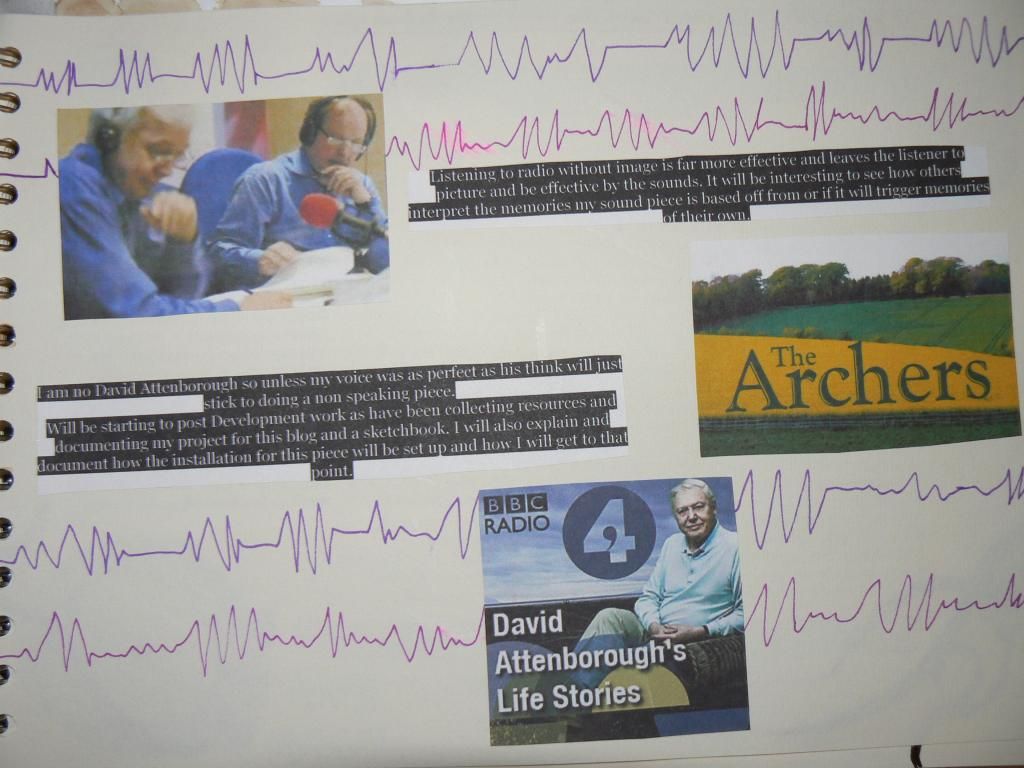 I have added the radio narratives research and some research about sensors but I would like to add a little more if it is possible.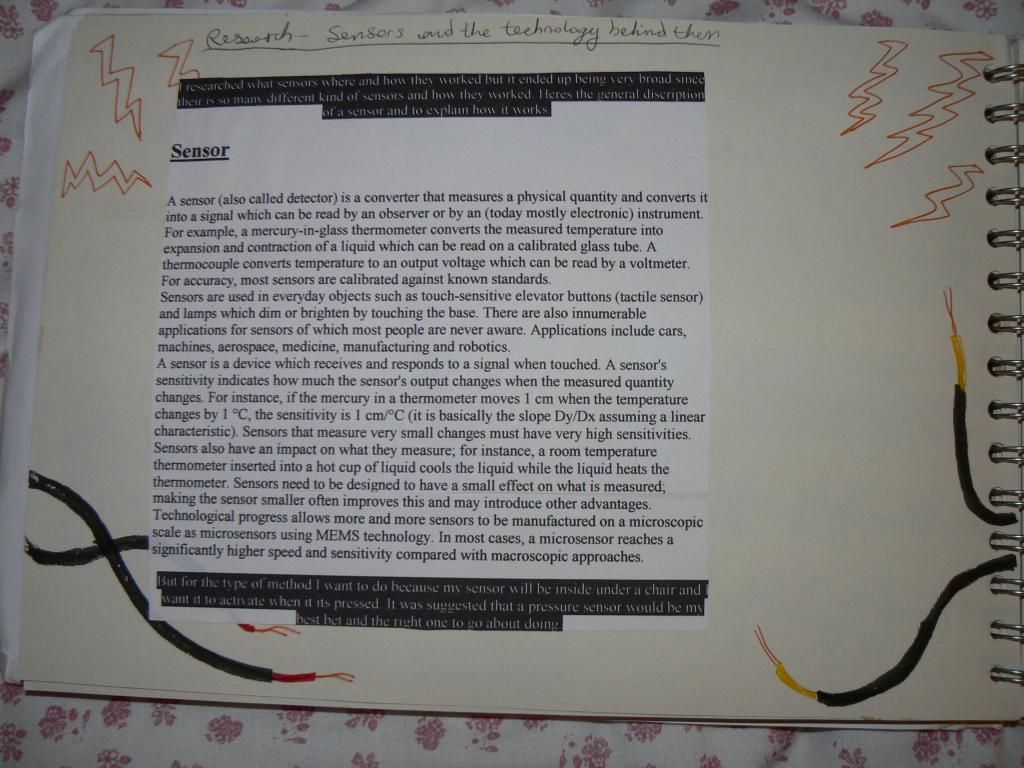 However my development sketchbook I feel has been coming along very good and I have a lot to add to it. I think this is because this project has been quite personal and positive since it being about family and childhood memories. I have explained my ideas and project in it as well as added all the photographs of my Gran and examples of my resources for the piece. Their is also a lot of extra information and explanations as well as photographs I have not shared on the blog. But I did this because I liked the idea of it being in book form like a sort of memory book of my Gran and my personal journey about this project.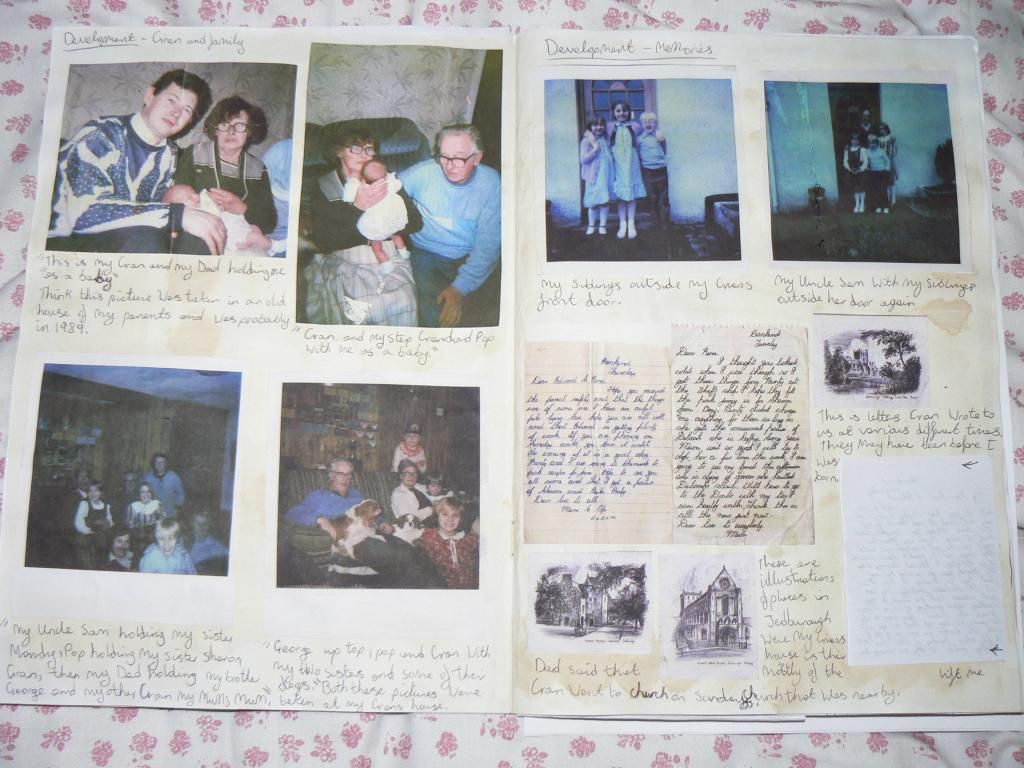 I have also found it easier to create comparison pages about my Grans home with tracing paper and drawings over the recent photos I found on the estate agents website. I did this to show the contrast between the house now and then what it was like 16 years ago to how it is represented in the sound piece. This is also to give anyone who is interested an insight to the narrative they would be exploring within the house as it was.
Since some of the sounds may only make sense to me and my family but may relate or trigger other feelings or memories for the listener. But their is more insight and explanation to the sounds in this sketchbook.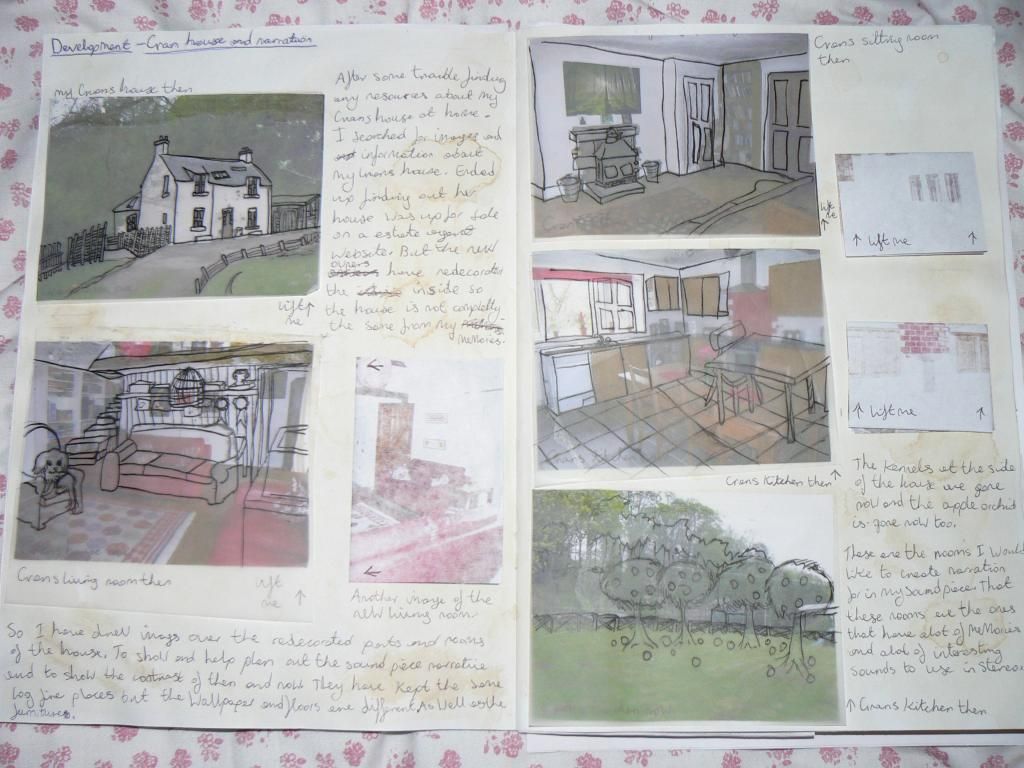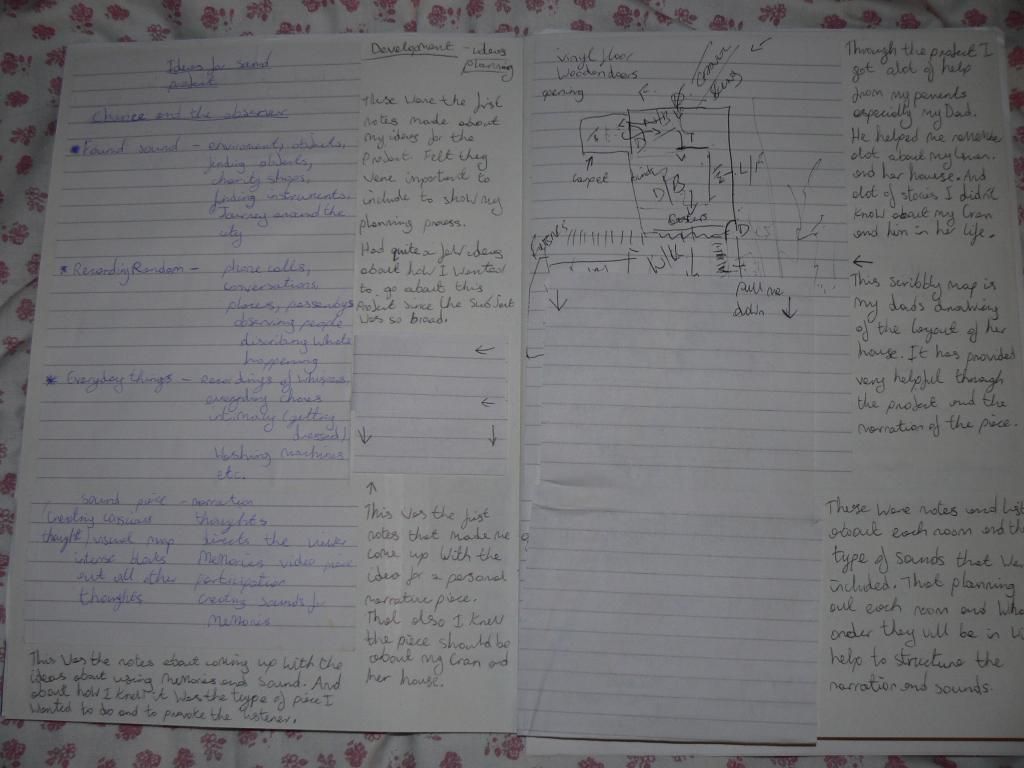 I also have drew out a birds eye view of the layout of the house and area and explanation and arrows throughout the house. This is to show the listener how they are actually traveling through the narrative and what rooms and interactions that are representing the sounds. I also have been documenting how my recording of the project went and the planning of how it was created in Audacity.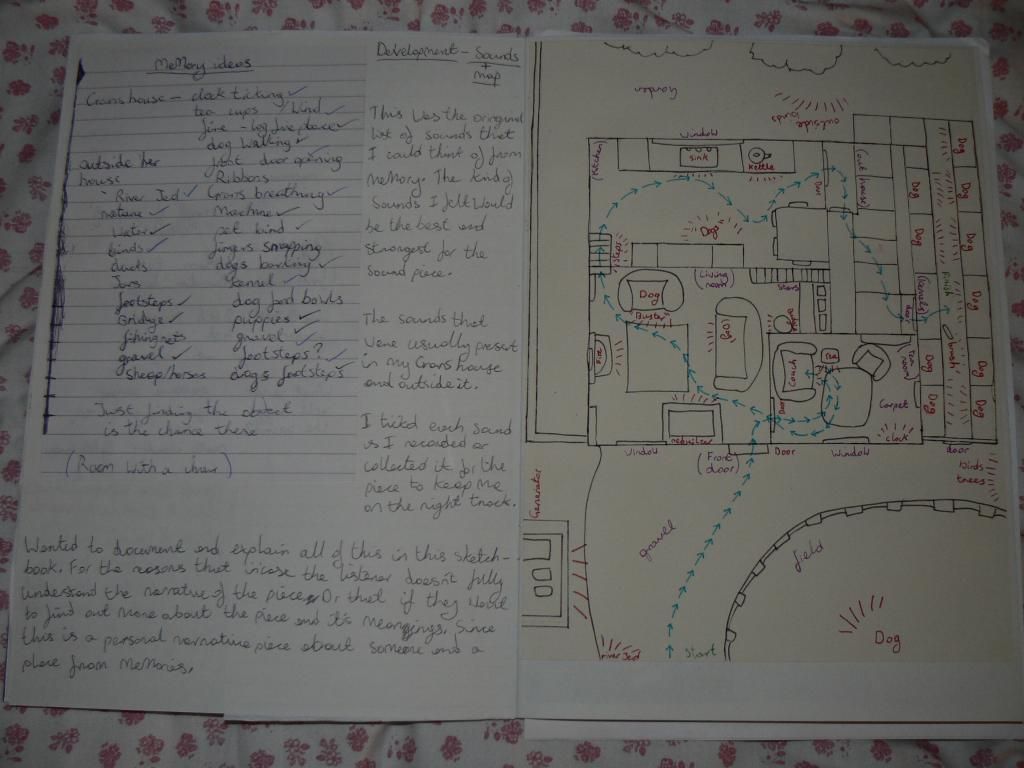 I have began the parts of explaining and documenting how the pressure pad was made and how the tests and experiments have went with it. I also have been documenting how the filming of the pressure pad has been going the last couple of days before crit. This will also be added to the sketchbook and blog in the next coming days as well as how the critque and feedback was recieved. Hope it all goes well just gathering the last the documentation and videos for asessment.